Albanese rejects 'assimilation' calls after referendum loss
Prime minister Anthony Albanese says the government will "push back" on calls to promote assimilation of Indigenous communities in the wake of the voice referendum, saying the vote's defeat was not an endorsement to follow such policies.
Albanese said the government's post-referendum agenda on Indigenous affairs would include promoting Aboriginal businesses and recommitting to Closing The Gap, as well as committing to keep listening to communities.
Speaking in a Q&A forum at a conference hosted by the Australian in Melbourne, Albanese was asked about how he would move forward in Indigenous policy after the referendum's resounding defeat. He said "we will continue to consult", but didn't give any major hints on where the government would go next.
Despite the referendum going down 60-40, Albanese said he believed a majority of Australians still wanted to see action on closing life expectancy and social outcome gaps. He said:
What do we push back as well? That what people meant was assimilation and that we don't have programs designed to assist Indigenous Australians, because we won't as a country benefit from everyone having a stake in this country as well. We will continue to leave too many people behind.

And I hope that some of the rhetorical positions that we've seen since the referendum, including the idea that violence against women and children is something that's confined to one section of the population, I hope that people take a bit of a step back and think about the consequences of that.
Since the referendum, some in the Coalition opposition have called for an end to what was deemed "separatism" between Indigenous communities and wider Australia. No campaign leader and shadow Indigenous minister Jacinta Nampijinpa Price told a conference in London this week "no more separatism, no more dividing us along the lines of race, no more political correctness, no more identity politics".
Key events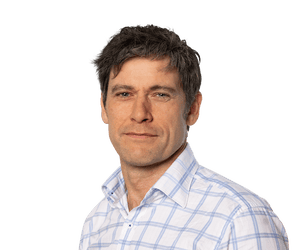 Jonathan Barrett
Coles launches worker theft crackdown
Coles is subjecting staff to bag checks at the end of their shifts in a crackdown on grocery theft targeting some of Australia's lowest paid workers. The bag check policy, which has been tightened as food prices surge, requires employees leaving a store to present their personal bags for inspection.
Those who refuse to have their bags checked can be fired, according to the Coles policy which was updated last year but only recently routinely enforced, according to worker representatives. It replaces a previous practice whereby staff bag inspections were only used after a genuine suspicion of theft.
More on that story here:
Australia must stop coal and gas projects that are 'killing' the Pacific: former leaders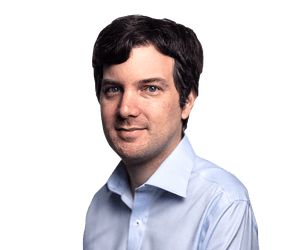 Daniel Hurst
Former Pacific leaders say the region should demand Australia "stop approving Pacific-killing coal and gas projects" as a precondition for approving a joint bid to host a UN climate conference.
After Anthony Albanese completes his highly anticipated trip trip to China, the prime minister will fly to the Cook Islands for next week's Pacific Islands Forum (PIF) leaders' meeting, where the climate crisis and regional security will be hot topics for discussion.
A group called Pacific Elders' Voice, representing former leaders across the region, said PIF should postpone a decision on whether to support Australia's bid to co-host the 2026 climate summit in partnership with the Pacific.
The group's members include Hilda Heine, the former president of the Republic of the Marshall Islands; Anote Tong, the former president of the Republic of Kiribati; and Dame Meg Taylor, a former secretary general of the PIF secretariat.
They raised concerns about "Australia's failure to match its words with its actions" at a time when "the science continues to show a warming planet alongside a world not willing to make the transition away from polluting fuels like coal and gas". The statement said:
We call on the Albanese government of Australia to urgently honour Australia's Paris agreement commitments to significantly reduce its [greenhouse gas] emissions. We reiterate our calls for Australia to urgently phase out gas and coal and stop opening up new coal mining.
A member of Pacific Elders' Voice – former Tuvalu prime minister Enele Sopoaga – was event blunter in a supplementary statement:
Under the circumstance the Pacific Elders Voice believe that the 52nd Pacific Island Forum Leaders summit should postpone any decision about whether Australia should co-host COP31 with the Pacific until Australia has demonstrated its ability to listen to and respect the needs of the Pacific and act in accordance with climate science.

The PIF Leaders Summit must unanimously call on Australia to stop approving Pacific-killing coal and gas projects. We reiterate that the Pacific Islands Forum should not rubber-stamp Australia's bid and that any endorsement must be based on commitments from Australia to take tangible climate action in the short term and commit to a fossil fuel phase out in the near future
Four hospitalised after Morayfield dog attack
Four people have been taken to hospital after a dog attack north of Brisbane, the ABC are reporting.
The dog attack occurred at Morayfield about 11.30am on Thursday. A man has serious injuries to a forearm, according to the report.
Services Australia forced back to Senate estimates
Centrelink officials will be forced to return to a Senate estimates grilling after the federal government agency failed to answer "basic questions" about growing call and payment wait times.
The Greens and the opposition announced on Thursday they had teamed up to recall Services Australia, the agency who delivers the Centrelink program, after its "unacceptable" appearance at a recent estimates hearing.
The shadow ministers Paul Fletcher and Kerrynne Liddle joined with Liberal backbencher Maria Kovacic and Greens senator Janet Rice to force officials back to the witness table on Tuesday 7 November.
The central welfare agency had revealed in October it had issued 2.8m busy messages to callers in only two months, and answered less than a quarter of calls received over July and August 2023 – a figure down from 35% over the 2022-23 financial year.
Read more:
Two emergency warnings in place for Queensland
Just another quick update on the current bushfire situation: there are two emergency warnings in place for Queensland and none for NSW.
The Queensland warnings are both for fires in the Tablelands region, south-west of Cairns. The towns at risk are Innot Hot Springs and Jumna Dam, with large fast-moving fires nearby.
You can see all the Queensland warnings here.
Global heating is accelerating faster than is currently understood and will result in a key temperature threshold being breached as soon as this decade, according to research led by James Hansen, the US scientist who first alerted the world to the greenhouse effect.
The Earth's climate is more sensitive to human-caused changes than scientists have realized until now, meaning that a "dangerous" burst of heating will be unleashed that will push the world to be 1.5C hotter than it was, on average, in pre-industrial times within the 2020s and 2C hotter by 2050, the paper published on Thursday predicts.
You can read more on that story here: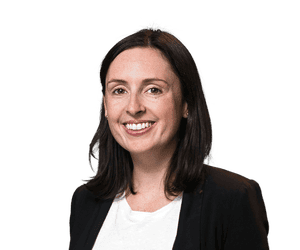 Lisa Cox
Santos responds to federal court decision to issue urgent injunction on pipeline construction
And in a statement to the ASX this afternoon, Santos acknowledged the court's decision to grant the interim injunction.
The company said it had complied with a general direction issued by the petroleum regulator Nopsema earlier this year. That direction included a requirement to conduct underwater cultural surveys after the regulator identified Santos had not done this work.
The company said:
An independent expert anthropologist concluded there were no such underwater cultural heritage places, following interviews with around 170 Tiwi people and extensive archaeological and anthropological literature and studies. These studies included consideration of independent expert archaeological, geological and sedimentological assessment of the pipeline route.
The company said it updated its environment plan to reflect the recommendations of the anthropologist.
It said it would defend the case when it returns to court on 13 November and that guidance on the cost of the Barossa project remained unchanged. If the injunction is extended beyond 13 November, the company said it would reassess any impact on the project timeline and cost.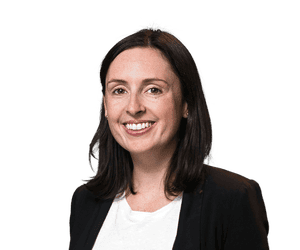 Lisa Cox
Traditional owner welcomes federal court injunction on Santos pipeline
Jikilaruwu man Simon Munkara, the Tiwi traditional owner who has taken Santos to court, has welcomed the federal court's decision to hear his legal challenge to a pipeline associated with the Barossa offshore gas project.
Earlier this afternoon the court issued an urgent injunction preventing Santos from commencing work on the pipeline until the case returns to court on 13 November. Tiwi people have raised concerns that construction of the export pipeline would threaten burial grounds and sacred sites.
Munkara's legal challenge will argue Santos has not properly assessed submerged cultural heritage along the route of its Barossa export pipeline.
Munkara said:
We are serious about protecting our country. That is our obligation. I'm doing this for my kids, so that our culture can be passed on to future generations."
Alina Leikin, the special counsel at the Environmental Defenders Office which is representing Munkara, said:
We are very relieved. Santos' crews were hours away from beginning work on this pipeline which poses significant risks and impacts to our client's Sea Country.

We now have a chance to put forward our client's reasons why Santos' environment plan is not fit for purpose and must be revised and resubmitted.
South Australian watchdog criticises youth prison in damning report
The South Australian youth justice centre linked to the prolonged isolation of children and multiple incidents of self-harm has again failed to improve its record-keeping, the state's watchdog says, making it impossible for it to gauge the extent of its problems.
In a report tabled in state parliament on Thursday, the SA guardian for children and young people, Shona Reid, found the Kurlana Tapa youth justice centre only recorded about half as many incidents as it should have. This included cases involving self-harm or the use of restraints by staff.
The Training Centre Visitor's (TCV) annual report found that while there were 33 medical emergencies involving hospitalisation, there were only reports provided for 14 incidents.
Read more on that story here: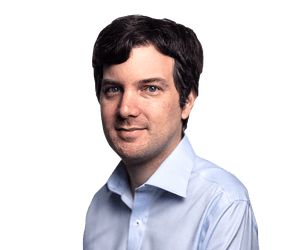 Daniel Hurst
Penny Wong says she 'reiterates Australia's call for humanitarian pauses on hostilities'
Penny Wong acknowledged that a number of Australians, permanent residents and relatives, remained in Gaza – and that the situation was distressing:

Please be assured we will continue to press for all of you to cross the border out of Gaza, we will continue to do what we have been doing for the last few weeks, which is to engage with all that we can to ensure safe passage.

I again reiterate Australia's call for humanitarian pauses on hostilities. We want humanitarian supplies of food, water, medicine, fuel to reach people in desperate need. The people of Gaza cannot wait.

I've said that in affirming our view that Israel has a right to defend itself, Israel's friends including Australia have emphasised that the way Israel does that matters. We know that Hamas is a craven terrorist group, we know that it has burrowed itself into civilian infrastructure, we know that it is using civilians as a shield. We know that terrorism must be confronted.

What I would say is that all of these challenges do not lessen Israel's obligation to observe international law and the rules of war. Even in war there are rules.
Wong repeated a line she has used several times in the last few days, that "the international community will not accept ongoing civilian deaths" and that Israel should listen to its friends on the need to protect civilians.