For most PC gamers, the ability to update their game with a wide variety of mods is a huge benefit they can claim over most (but not all) console players. But Japanese publisher Capcom (Resident Evil, Street Fighter) says it sees unauthorized modding of PC games as a problem akin to cheating, bringing with it the risk of headaches for the company's reputation and support costs. That's according to a 50-minute presentation covering "anti-cheat and anti-piracy measures in PC gaming" that was posted to the Capcom R&D YouTube channel last week (and noticed recently by GamesRadar).
The presentation describes modding as an "inseparable part of PC gaming" and a reflection of a PC platform that lets you "do anything you want compared to the game console." At the same time, these facts make the PC a place "that allows you to create freely, but [where] people are also free to tamper with the game."
"No different than cheating"
One obviously bad form of PC game tampering, according to Capcom, is piracy. If anti-piracy tools are not used for PC titles, Capcom says, "pirated copies appear in less than a day [and] paid content such as DLC will be made free," leading to what the company calls "an immediate loss of profit." Then again, Capcom admits that the size of this profit loss is "unobservable" because there is no suitable control case to compare it to. "We can only speculate on the cost of cheats and piracy," Capcom says, "but it's clear that if we don't do anything, the damage will surely be greater."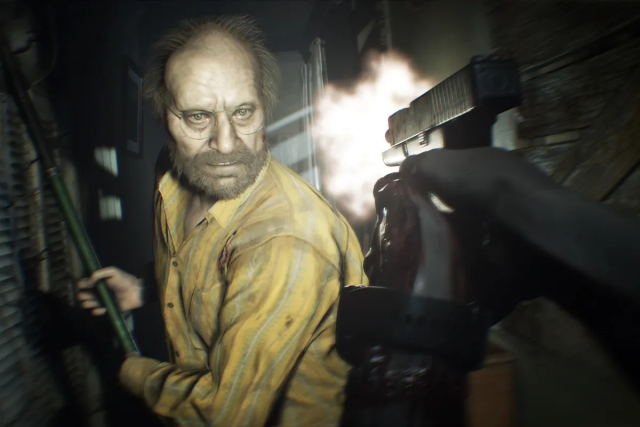 The value of that anti-piracy protection also depends on how well it holds up to crackers: Capcom's own Resident Evil 7 had its Denuvo protection cracked in less than a week back in 2017, a result that Denuvo still said was better than nothing. There's also some evidence that Capcom's in-house anti-tamper technology in Resident Evil 8 resulted in stuttering that was not present in a cracked version, highlighting another potential cost of anti-piracy technology. And let's not forget the backlash Capcom faced when a "kernel level" rootkit installed as an "anti-crack solution" in Street Fighter V opened up potential backdoor access for malicious software.
Piracy aside, the presentation then talks about mods as "another problem" inherent to PC gaming. The presentation takes pains to acknowledge that "mods are popular with users because they allow them to add or change various features to an existing game," and that "the majority of mods can have a positive impact on the game." But in practically the same breath, Capcom goes on to say that "what [the mods] are doing is no different than cheating."
Part of the "problem" identified here is merely a technical one; since mods alter game code and memory values in ways similar to cheating tools, Capcom notes that "mods that are not officially supported by the game are impossible to distinguish from cheat tools, implementation-wise." But Capcom then talks about the "reputational damage caused by malicious mods," which can be "detrimental to the company."
"There are a number of mods that are offensive to public order and morals," Capcom says. "When these are disseminated, the image of the product is tarnished and branding is affected." When these mods are "mistaken for legitimate implementations" it can cause "reputational damage" and "bad publicity," the company said.